We've got some impressive stuff for you today. A new brewery called Kees. VERY HIGHTLY RATED! Also, some new stuff is here!
Text hold requests to 314-399-9339. Please include your name!
Against The Grain Citra Ass Down – EXTREMELY LIMITED
Against The Grain Brown Note – SO GOOD BUT SO UGLY
Kees Double Rye IPA – EXTREMELY LIMITED (RB 94)
Brouwerij Kees Double Rye IPA a Imperial IPA beer by Brouwerij Kees
Kees Farmhouse IPA – EXTREMELY LIMITED
(APA, not IPA as listed below) Blend of saision/APA.
Kees Export Porter 1750 – EXTREMELY LIMITED (RB 99!)
Imperial Porter beer by Brouwerij Kees
Blackberry Farm Fall Saison – EXTREMELY LIMITED
A blend of floor-malted barley and two types of rye malt gives this Saison a copper color and a silky sweet body with a hint of rye spiciness. Additional conditioning on Oak lends pleasing notes of light toffee and vanilla.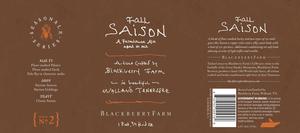 Evil Twin Biere Blanca – EXTREMELY LIMITED
Berliner weisse with herbs! This beer was exclusively brewed for Restaurant Blanca in Brooklyn, NY.
Stillwater / Dugges Förgås – EXTREMELY LIMITED
Here's a new co-brew coming from Stillwater Artisanal Ales and Dugges Ale called Forgas.  This beer is a Scandinavian Gose-style ale and the label has an IKEA-like theme to it.  This beer will be packaged in 1.2oz bottles at Dugges and it will clock in at 4%-AbV.
Odell Mountain Standard Black IPA – SEASONAL
As the Colorado hop growers prove they can produce world class hops, we as a Colorado craft brewer want to showcase what our state can offer, not only with the ingredients used in crafting them. Mountain Standard Double Black IPA showcases the homegrown hops our brewers helped pick from farms along Colorado's western slope. MST pours committingly dark with a light brown head and a slightly roasted hoppy nose. An ephemeral bitterness, the result of combining roasted malts with an assertive American hop profile, contributes to MST's act of balance and harmony within nature or your glass. As the season's darkness sets in why shouldn't your beer become darker as well?