We're going to try to keep our friends updated through our blog… hit us up and let us know what you think! Feel free to call for holds but please note that holds are good for only 24 hours. 314-222-2444
Bell's Lager of the Lakes – CBC EXCLUSIVE
Nicely balanced, Bell's Lager Beer focuses on the flavors developed in the brew house, matching a crisp bitterness & distinctive herbal hop aromas to a simple yet firm malt backbone. Following in the tradition of Bohemian-style pilsners, this beer spends a full six weeks maturing in the fermentation vessels. This extended conditioning period refines the overall flavor, highlighting the contributions of the malts & hops.

Deschutes Jubel 2015 – EXTREMELY LIMITED
Affectionately referred to as "Super Jubel", Jubel 2015 is an imperial take on our festive winter ale. Notes of toasted caramel, raisins, dates and figs are complemented by spicy and herbal hop aromas. Originally planned as a once-a-decade-ale; we just couldn't wait another five years.
Jolly Pumpkin IO (Red Saison) – LIMITED
Ale brewed with rose hips, rose petals and hibiscus.
North Peak Furry Black IPA
North Peak Maylem
Deep copper in appearance, this brew will also please hop-hunters looking for a break, but still in need of bold flavor and aroma, thanks to Amarillo, Willamette and Celia hops.
Anchorage Brewing Anadromous Black Sour – EXTREMELY LIMITED
Brewed with Summit Hops. Aged in French Oak Pinot Noir barrels with Brett, Pedio and Lacto. Triple Fermented.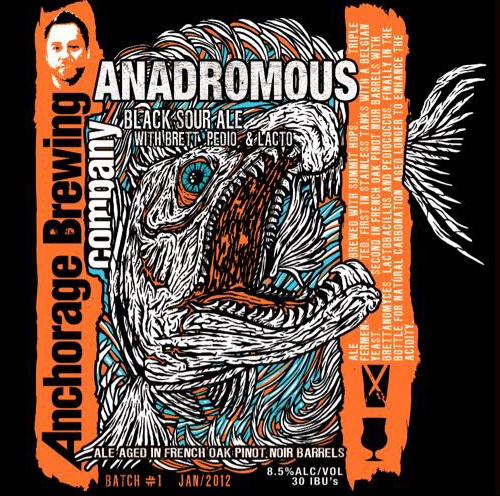 Cambridge Brewing Sgt. Pepper
Farmhouse Ale with Peppercorns
First brewed in celebration of our 20th Anniversary, and #23 is coming up soon – May 12, 2012! It was April Fool's Day, 1989, when Phil "Brewdaddy" Bannatyne first opened the doors to what would become one of the preeminent breweries in the country.
Grimm Color Field – LIMITED
Color Field is a tart American farmhouse ale brewed with hibiscus, rose hips and chamomile and fermented with a mixed culture of yeast and lactobacillus. This beer has never been boiled.
Dieu du Ciel! Peche Mortel Stout
Péché Mortel (French for "Mortal Sin") is an intensely black and dense beer with very pronounced roasted flavours. Fair trade coffee is infused during the brewing process, intensifying the bitterness of the beer and giving it a powerful coffee taste. Péché mortel is brewed to be savored; we invite you to drink it in moderation.
Struise Black Damnation III – EXTREMELY LIMITED
The Black Damnation series is a dark twist of Urban's mind. His idea is to realize a dozen beers with the use of Black Albert, and over a period of two years, that are as black as hell, filthy rich in the nose and with a massive taste.
Struise Black Damnation XII – EXTREMELY LIMITED
Single cask, ripened on Anguilla rhum barrels with peaches.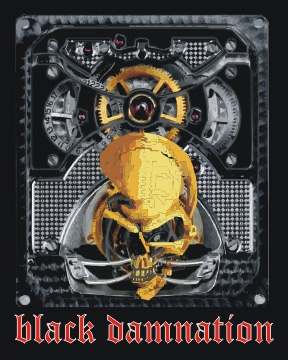 Siren/Prairie Ratchet – LIMITED
Saison blended with 20% beer aged in white wine barrels
Mikkeller Black Stout (Bourbon BA) – LIMITED
Black Hole is what Mikkeller is all about. Daring, vulgar and extreme. From the very beginning Mikkeller's goal has been to push the limit and with this warming, intense imperial stout, a new chapter in the Danish beer history has been written. The high bitterness from the hops and the sweetness from the malt and alcohol, creates a good balance which makes Black Hole an explosion of nuances, but also leaves a feeling of a perfect and complex beer in the heavyweight category.
To Øl BA Liquid Confidence Imperial Chili Stout – EXTREMELY LIMITED
Dark fat smooth imperial stout brewed with Chipotle, Ancho and Guajillo chillies, that adds a smokyness and a bit of acidic spicyness to the big impy stout.
Amager RyeKing
Brewed in collaboration with John Laffler of Goose Island. Brewed with smoked rye malt. 80 IBU.
ROGUE SRIRACHA STOUT
ROGUE Sriracha Hot Stout Beer, made from Huy Fong original hot chili sauce and sun ripened Rogue Farms ingredients, is ready to drink with soups, sauces, pasta, pizza, hot dogs, hamburgers, chow mein, or anything you'd like to wash down with a spicy kick.
New Brewery! The Dudes Brewing Co.
Coming in today;
DUDES DOUBLE TRUNK DIPA
DUDES GRANDMAS PECAN
DUDES SOUTH BAY SESSION IPA