Some new beer just came in. Some really, really cool new beer. TEXT 314-399-9339 with your name and hold requests.
Prairie Birthday Bomb!
Celebrate the third anniversary of the beer that changed the game, Prairie BOMB! This celebration brew adds on to the adjunct beer by including a sweet sweet dose of caramel.
Prairie Bomb!
IT'S BACK! Our favorite stout in the shop.

To Øl Berry White
A 5% White Ale, smooth yet refreshing mouthfeel, we then add the blackberries and blueberries to add a sweet, fruit flavour, with Amarillo and Mosaic hops for a touch of bitterness and a slightly soured mash for balance.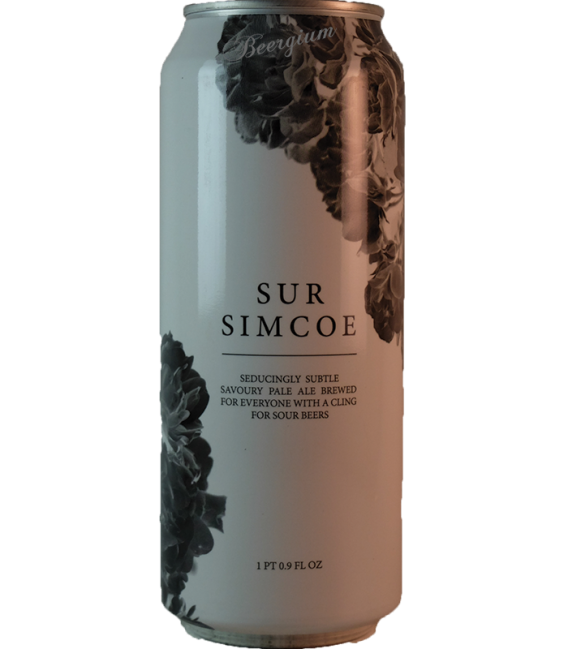 To Øl Sur Simcoe
 At 4,5% this is sure to be a winner, a low pH means the beer stays fresher for longer and offers everyone the chance to knock back glass after glass of session sour IPA.

Mikkeller SpontanDryHop Citra
Give it up for the Dry Hopped Citra Sour Ale – She's about to change your look on hops for good!
Mikkeller Spontandryhop Simcoe
Give it up for the Dry Hopped Simcoe Sour Ale – She's about to change your look on hops for good! Seriously this time. Well, both times. But this time also, for sure.
Mikkeller Spontandryhop Centennial
Give it up for the Dry Hopped Centennial Sour Ale – She's about to change your look on hops for good! You're savvy. We get that. This sounds like marketing speak, doesn't it? Look, the stuff is good – trust us.
Mikkeller Spontanpineapple
In the spontan series we present Spontanpear – this time, forming an alliance with Pineapple that were generously added underway the brewing process, creating a truly unique and distinct, sour beer. Aged at our barrel house in Belgium.
Mikkeller Crooked Moon Stout
Stout brewed with fig for our friends at Crooked moon tattoo.

Ridgeway Imperial Russian Stout
Master brewer Peter Scholey tells us:
"Imperial Russian Stouts historically tend to be declared in the range of 9 to 10% alcohol by volume, at 10% Ridgeway's is at the top of that range. What differentiates the style from simply a strong stout or porter is that extended ageing and perhaps a little judicious "infection" before bottling which makes them considerably more vinous and sharp than an export stout so there is MUCH more of a wine character than you normally get in a strong ale. Not soured but just that little nod towards a lambic beer. Very roasty and very bitter. That bitterness mellows over time in the bottle but if you are lucky enough to get an Imperial Russian on draught it will be full on. The style is not intended to be overtly hoppy once settled but obviously with so many hops used the draught experience will have something on the hop front that won't be there in a bottled version." Ridgeway's Russian Imperial Stout will be brewed once a year. A small number of numbered bottles will be made available for you to enjoy immediately or to lay down for a while."
Ridgeway Foreign Export Stout
Ridgeway Foreign Export Stout bottle matures in a similar way to vintage port. Roasted malts and leaf hops initially provide an aroma of breakfast coffee and fresh spices that gradually fades to reveal licorice, caramel, and raisin notes that are products of the aging process. Beneath all this change sits a solid and resilient backbone of bitter English hop. Satisfyingly foreign. You might even imagine the glow of the peat fire?
Brewfist La Bassa
Very traditional single hop lager.
Breckenridge NVP – Nitro Vanilla Porter
Our remarkably complex, wildly popular ale combines hints of chocolate, caramel, and coffee with an inventively delicious twist, for good measure. A vortex of flavors made even more alluring by a blast of nitrogen.
Thanks for reading! Come see us today! Text us with your hold requests now! Number is up at the top!
Easter Egg Time!
To Ol GOLIAT BA – EXTREMELY Limited
Barrel Aged on US bourbon barrels. The great warrior of Gath. The mighty champion of the Philistines. Embedded in ancient folklore and religion. Coming from the World of Old. His size and stature is not human. He is bigger. The armor of Goliat is black.
Creamy black lacings. Stands with a towering height. He can grab elements from both earth and heaven. Earthy, roasted, notes from the earth. Warming, pungent, sweet notes from the skies. His heart is beating slowly, almost endlessly slow. This man is thought to be invincible!