RIGHT NOW these monsters are on the shelf. AND available for holdsies at 314-399-9339
Firestone Walker Luponic Distortion – EXTREMELY LIMITED
Luponic Distortion is not a single beer, but rather an ongoing series of beers that will evolve and revolve approximately every 90 days. It all kicks off with Revolution No. 001, to be followed by Revolution No. 002 and so on. The base beer will remain the same with each new release, but the hop blend will change every time, so that no two releases will be exactly alike. In other words, there will be a common thread, but also some turns in the road as different hops are pushed to the forefront. Luponic Distortion is an intentional departure from the heavier style of many IPAs. Instead, it aims for a razor-like brightness, providing a clean platform for the hop aromas to pop as vividly as possible. As many as nine different hops will be included in each release, with up to six used in the dry hopping alone. However, with each release, the brewing team is going to turn up the volume a different featured experimental hop, which will be dry hopped in greater quantity than the others. "We can completely evolve, change and redirect this thing as new hops come to us and as we get to know the hops better," says Brewmaster Matt Brynildson. "Luponic is this beer that can keep morphing and stay interesting and remain out in front of this crazy hop wave."
Omnipollo Symzonia – EXTREMELY LIMITED
Imperial Stout conditioned on Ethiopian coffe, Madagascan vanilla beans, Brazilian cocoa nibs & carefully weighed cinnamon sticks.
Omnipollo Bianca – BACK AGAIN AND LIMITED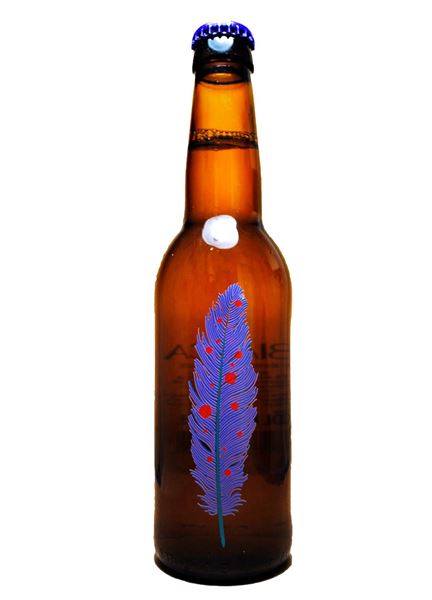 Gose brewed with rock salt, lactose and mango purée.

Kees Wee Heavy Scotch – LIMITED
Not only for tough men in a kilt!
Kees Peated Imperial Stout – LIMITED
Deep black RIS, can easily be mistaken by a barrel aged beer.
Urban Family Death To Cereal – EXTREMELY LIMITED
Urban Family's Death to Cereal woke up this morning feeling spectacular! After spending some time in Bulleit Bourbon Barrels, then taking a walk over to Lighthouse Coffee for a little fix, Death to Cereal is pumped to be your very best friend!
Urban Family Clouds Of Pale Gold – LIMITED
Brett farmhouse asked with Meyer lemons & dandelion greens.
Urban Family Lady Of The Night – LIMITED
Unbelievable sour. The hops play such a great roll in the fruit flavor in the sour
Blackberry Farm Noble Cuvee – EXTREMELY LIMITED
A golden farmhouse ale dry-hopped with German Select, German Tettnang, and French Triskel hops.
Evil Twin Aun Mas Todo Jesus – EXTREMELY LIMITED
Chili Peppers, Cinnamon, Cocoa Nibs?? OMG! On a pilgrimage for immortal craft beer we tripped on these heavenly drops of amazingly overwhelming aromas, a thick fudge-like body, pitch black color and obviously only made in limited amount. And then the taste….even more jesus!
Evil Twin Retro IPA & Modern IPA – NEW RELEASE