Here's the NEW-NEW for YOU-YOU! As usual, please text your hold requests WITH YOUR NAME to 314-399-9339
Omnipollo 4:20 Vanilla Wheat – EXTREMELY LIMITED
Part of Magic Numbers (a dreamy small-batch series): 4:20 is a wheat beer brewed with biscuit malt and vanilla beans.
Omnipollo Bianca Mango Lassi Gose – EXTREMELY LIMITED
Gose brewed with rock salt, lactose and mango purée.
Omnipollo Abrahadabra – EXTREMELY LIMITED
Ipa brewed with Strawberries and Vanilla
Blackberry Farm Winter Saison – EXTREMELY LIMITED
Light and dark wheat add palate fullness to this saison's floor malted barley backbone. Abbey-style character malts and our flavorful yeast strain develop complex dark fruit notes, while Styrian Golding hops bring a subtle counterbalance of bitterness.
Evil Twin Molotov Heavy – EXTREMELY LIMITED
17% Imperial IPA – WHAT??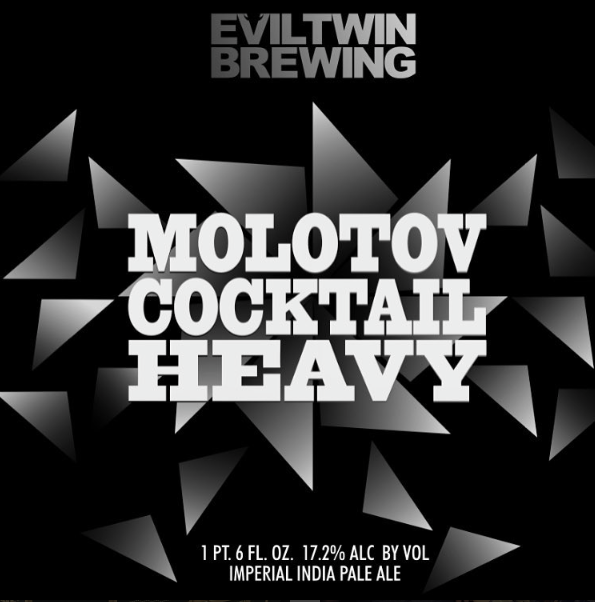 Stillwater O Trabalho – LIMITED
Amazon Inspired Wild Ale aged on Amburana wood.. let the forest speak to you.
Stillwater Artisanal Tenacity – LIMITED
Wild Farmhouse IPA
Sudwerk Rye of The Lager – LIMITED
Stalking through the aisles, here you are hunting for your next 22oz trophy. The shelves are littered with herds of IPAs, double and triple hop bombs aplenty. Your gaze is drawn to this bottle and you pounce to snag your prey. You've discovered a rare breed, a Rye Imperial Pale Lager. This is the needle in the shelf stack you've been searching for. Crisp and refined. Subtle yet powerful.
Sudwerk 3 Best Friends Coffee Vanilla Lager
Coffee, Vanilla, Chocolate. A match in brewing heaven. Born in Sudwerk's tasting room, 3bf is an experimental blend of 3 simple ingredients creating a unique burst of mouthwatering flavor. Roasted coffee mixed with sweet cacao nibs and hints of vanilla bean, this brew is your new best friend.