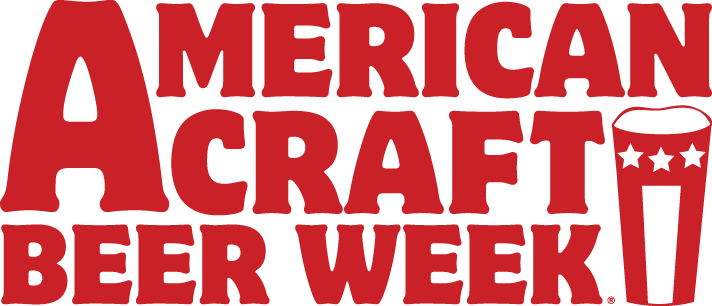 It's here again! American Craft Beer Week is upon us and we're working up an exciting week of activities. Take a look at what's in store!
Monday May 14 – Big Ass Bottle Share – 6 PM to 9 PM
Help us kick off American Craft Beer Week with a bottle share! We're pulling out some huge bottles. Entry is only $6 and you get;
An awesome 5oz Craft Beer Cellar taster glass
Free samps on 3 different magnums
Bring or purchase one bottle of beer to share (no corkage fees!)
Come make some new friends at CBC and try something you've never had before.
Tuesday May 15 – Mikkeller vs Evil Twin Keep The Glass Night – 6 PM to 9 PM
Two of the most dynamic breweries in the world.. and their TWIN brothers?? Yeah, so the story goes that they absolutely hate each others. But they seem like such nice guys! Well come try both of their beer and YOU get to pick a glass! Not only is both of their glassware awesome but they're extremely hard to come by. So come try their beer and grab a Mikkeller glass or an Evil Twin glass.
Wednesday May 16 – The Better Happy Hour – 4 PM to 10 PM
We're amping up our regular Wednesday Happy Hour! Not only does it go on longer, but it also includes MUCH MORE! Check it out;
4 to 10 – Half price taps
25% off merch
25% off books
Double BeerGeek points ALL DAY!
Thursday May 17 – Pastry Stout Builders – 7 PM
Pastry Stouts! Yup, they're the hottest thing on the block. Join us as we give you the chance to build an amazing pastry stout of your own! Choose a base beer and add any of our crazy ingredients OR bring your own! The best concoction gets featured on an upcoming Randall night. Check it out!
Base Beers: Stillwater On Fleek, Evil Twin Even More Jesus, Logboat Bennie
Ingredients: Brownies, Marshmallows, Chocolate Cake, Vanilla, Cinnamon and more…
Bring a French Press if you have one! This is a per-person event and costs $10 to participate.
Friday May 18 – 4 Hands Lupulin Pre-Party
CHECK THIS OUT! We're getting a super-special keg from 4 Hands that we can't even mention yet. HOOOOOLLY SHEEET! Help us absolutely destroy this badboy at our first ever 4 Hands Lupulin Carnival pre-party!
Tapping
???
Contact High Juiced
Passion Fruit Prussia
Dakine
Sunday May 20 – Kill the Keg – 12 PM to 6 PM
Join us as we destroy ONE KEG. All day long, get half price pours on one keg. If we destory it?? Well, everybody gets a free pour of the next one we tap. LET'S DO THIS!